B.B.F. HEALTH

BUILDING BETTER FUTURES



BBF ON SPORTS OF ALL SORTS
BBF HEALTH OFFERS VIRTUAL TRAINING NEWS STORY
LOVE & FITNESS with the SIMPSONS
BBFHEALTH VIRTUAL PROGRAM
FOR $10 YOU WILL BE ADDED TO A PRIVATE FACEBOOK GROUP. EACH WEEK WE WILL PROVIDE 3 GROUP TRAININGS YOU WILL HAVE THE OPTION TO JOIN THE LIVE RECORDING FROM HOME OR WATCH IT AT YOUR EARLIEST CONNIVENCE
BBF 8 WEEK

UNLIMITED | $120
Perfect Program and Amazing Results
up to 4 group workouts per week (FOR 8 WEEKS)




Weight tracking

Progress journal

Weekly goals

Meal plan (day by day, meal by meal plan)




12 Home workout routine (

40-minute

video)




24hr hour group support



BBF 8 ​WEEK

2 DAY LIFESTYLE PROGRAM| $80
Perfect Program and Amazing Results
2 group workout per week




Weight tracking

Progress journal

Weekly goals

Meal plan (day by day, meal by meal plan)




Home workout routine (

40-minute

video)




24hr hour group support



BBF HOME SWEET HOME 4 ​WEEK LIFESTYLE VIRTUAL PROGRAM| $50
Perfect Program and Amazing Results
2 group workout per week




Weight tracking

Progress journal

Weekly goals

Meal plan (day by day, meal by meal plan)




Home workout routine (

40-minute

video)




24hr hour group support




LIVE MEDITATIONS
BBF BOOTY BLAST & ABS 4 WEEK PROGRAM $50

COMING SOON
Perfect Program and Amazing Results
BOXING CARDIO FITNESS.

Fun and energetic workout followed by a calming meditation.
When I started my journey with BBF my intentions were in the right place but my thoughts and actions were scrambled. I was so obsessed with quick fast results or give up. Your body doesn't work that way. It takes time ,and dedication. BBF gave me a plan to not only be successful mentally and physically but forever! I learned so much about my health... I have mental and physical support... I've built friendships who now I consider family. BBF isnt just here to help you become health conscious. I THEY ARE A WAY OF LIFE. And for that I am truly grateful! You guys are everyday superheros. I love yal so much 💖💖💖. Thank you for all you do!!!

Director of High Fives, Apple
I have always struggled with my weight and been a yoyo dieter. A year ago I started following this couple and how they were helping ppl with their fitness and health. I decided to do this BBF 8 week challenge...couldn't pass it up because it was only $50 for 8 weeks with a meal plan and a weekly group session. Well its going to be a year April 1st and I tell you that I've learned so much about my health mentally and physically❤. I'm so glad I've found yall❤. I appreciate all that you do❤

Head of Potatoes, The Internet
When I said I CANT, they said YOU WILL, when I said I WONT, they said YES YOU WILL, when I said I failed and messed up, they said TODAY IS A NEW DAY, when I didn't believe in myself, they BELIEVED IN ME!
BBF has become my second home. I'm constantly pushed beyond my limits, the workouts don't get easier, but I'm stronger mentally and physically. I'm the healthiest I have ever been and I feel absolutely amazing. I'm so thankful to have met 2 amazing people that have been key instruments in my weight loss journey! BBF HEALTH is thee SHIT!! I just want to say thank you thank you thank you from the bottom of my heart for saving my life from obesity, depression, and lack of self love. Thank you for caring, thank you for never giving up on me. Shadaka Simpson and William Simpson
#BBF
Chief Ranch Dressing Advisor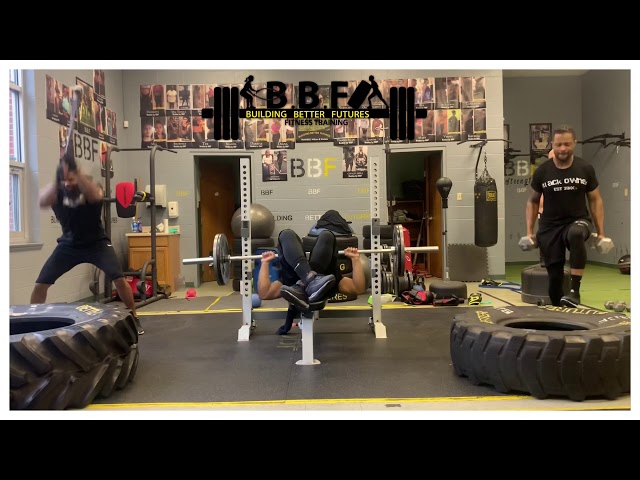 BRING SALLY UP THE BBF WAY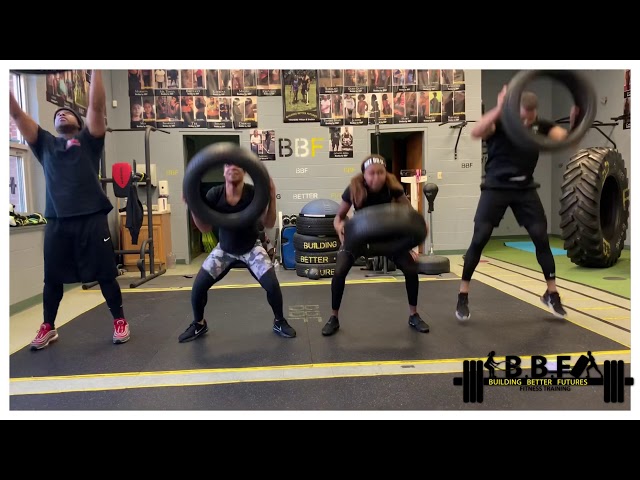 What our customers are saying
Will and Shadaka are wonderful. They work you hard but make it fun too. Both are compassionate and caring people who actually care about the people who come to their classes.
What our customers are saying
Will and Shadaka really have a passion for helping people and meeting people where they are so they can achieve their best results.
What our customers are saying
The best decision I've made. The atmosphere is wonderful, comforting and welcoming. William and Shadaka makes you feel like family
What our customers are saying
BBF works for everyone. It's not a fad diet or training session. It gives you information to change your health, your life, and your views on food. Six months is the time it takes. Results are almost immediate.

/